HOSPITALITY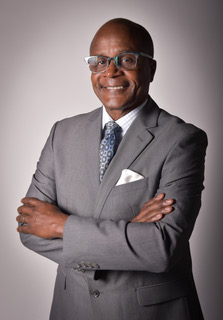 David M. Rice has a unique depth of experience in resorts, hotels and tourism in the areas of Development, Operations, Sales & Marketing, Compliance, Regulatory Oversight, Strategic Planning and Technology.  He has worked throughout the USA and other countries, including Barbados, London, Amsterdam, United States Virgin Islands and the Netherland Antilles.
Before founding Sunbury International, David held multiple positions for the Welk Resort Group, a Vacation Ownership company with properties in San Diego, Palm Springs, Branson, Cabo and Lake Tahoe as Vice President of Strategic Initiatives and Vice President of Resort Operations.  In addition to Welk Resorts, David was responsible for over twenty-five resorts located throughout the US and several Caribbean nations as Vice President of Operations for Sunterra Resorts.  David's extensive hotel experience includes tenures with Marriott Hotels (New York, Barbados, London, Amsterdam, Cleveland and Houston) Starwood Hotels and Resorts (St. Regis and Vistana) and Radisson Hotels (Radisson Indianapolis). 
Tourism encompasses our industry so naturally returning to his home country of Barbados to serve as the President & CEO of the Barbados Tourism Authority was an honor.  The key to his success was the assembled team, the leadership of the government and the hard work and dedication of the people of Barbados. 
A graduate from the Lewis Hotel School receiving a Bachelor of Science in Hotel Administration, he continued his qualifications by obtaining his Certified Hotel Administrator (American Hotel & Lodging Association), and a Community Association Manager, State of Florida.  He has been active in ARDA (American Resort Development Association), where he was the Chairman ARDA Caribbean, and has published articles in tourism and trade magazines.
David has dedicated his time in various organizations both directly related to his profession and personal interests, such as his current President of the Board of Directors, Country Montessori School.  Other voluntary roles, include:
American Heroes Tribute – Board Member 2014- 2015

Barbados Hotel and Tourism Association – Board Member 2009-2012

Deer Springs Fire Safety Council – Board Member 2005-2009

United States Virgin Islands Development Association – Chairman 1998-2000

American Resort Development Association – Chairman Caribbean 1996-1998

St. Thomas/ St. John Tourism Association – Vice President 1996-1999

Hospice of Central Florida – Board of Director and Direct Home Care Volunteer 1992-1995
With a volume of experience, Sunbury International's hospitality services encompasses Four key Pillars to the developmental success of our clients:
Destination and Business Development

Operational Management

Destination Marketing

Strategic Planning
DESTINATION & BUSINESS DEVELOPMENT
Encouraging your guests to experience the local community and their activities results in authentic cultural connectivity between your property and the community.  With a strategic business development approach, Sunbury International reviews current trends, historical data and community tourism events alongside your properties development initiatives.  Lead generation,
promotion of new services and the facilitation and maintenance of fruitful relationships with existing customers speaks to just some of our clients needs.  By identifying and training qualified personnel we educate a sustained and highly motivated and knowledgeable staff encouraged to provide exemplary service to your guests.
OPERATIONAL MANAGEMENT
Hotels, Resorts and Vacation Ownership Resorts benefits greatly by our Operational Services package.  "Total Resort Management" is our philosophy and by recognizing the guest
experience extends beyond lodging and food and beverage, we review all aspects of your current policies, procedures and culture.  Developing, implementing and maintaining exceptional service levels provided by your Management Team will result in organizational specific systems and
processes that will resonate throughout all departments.  We recognize the varying complexities of such initiatives and look to the below examples for areas we'll explore with you as we determine these and other factors to consider:
Time and Motion Studies

Mystery Shopping Programs

Guest Surveys (hard, soft, electronic, etc…)

Performance Standards

Best Practices

Cost / Revenue Objectives
Sunbury International's unbiased assessment process recognizes the 30+ years of experience dedicated to listening, learning and developing the full spectrum of results generated by these types of programs.  A proven track record for identifying customized plans developed specifically towards your business goals and objectives is our tool for success.
DESTINATION MARKETING
In today's economy of relatively tight budgets, it is critical to develop a smart approach to your marketing campaigns.  Sunbury International has worked with a large range of markets of similar product that ultimately desire the same outcome.  Strategizing with our clients by reviewing past, present and future models ensures our ability to visualize and measure all aspects of your investment.  A few areas we can explore with you, but not limited to:
Website review and refresh
Build a compelling and memorable visual brand
Build a collaborative local network of suppliers
Become a local marketplace
Double down on Instagram
Power-up your tourism content marketing campaign
Design powerful customer experiences
Drive website traffic with PPC advertising
STRATEGIC PLANNING
Effective strategic planning articulates not only where an organization is going but the actions needed to make progress and the tools for measuring success.
Sunbury International analyses your organizational management activities used to set priorities, how your team focuses energy and resources, strengthen operations and efforts to ensure employees and other stakeholders are working toward common goals.  It is a disciplined effort that produces fundamental decisions and actions that shape and guide what an organization is, who it serves, what it does, and why it does it, with a focus on the future. Establishing areas of need around intended outcomes/results, and assess and adjust the organization's direction in response to a changing environment is our ultimate objective.
Learn how to develop your mission, vision and values as we identify your competitive advantages and growth strategies. 
What is first and foremost:
Mission, vision and values

Metrics/ charts

A SWOT analysis

Consumer trends

Leadership's role in driving strategy
Let's not forget:
Why do we exist?

Where are we going?

How will we succeed?

What is most important right now?

Is your strategy strategic

?